Product Description & Specifications
The 4 Watt solar PV panel is flexible and fold-able, with 5 V USB jack output (max current output: approx. 800 mA).
Dimensions:
Folded- 8" (200 mm) x 5.2" (130 mm) x 1.2" thick (30 mm)
Expanded- 8" (200 mm) x 14" (355 mm) x 0.1" thick (2 mm)
Weight: 7 oz. (200 g)
Portable Charger
USB port for any compatible charger! Charges smart phones like Iphone, Droid & Samsung as well as many other portable devices!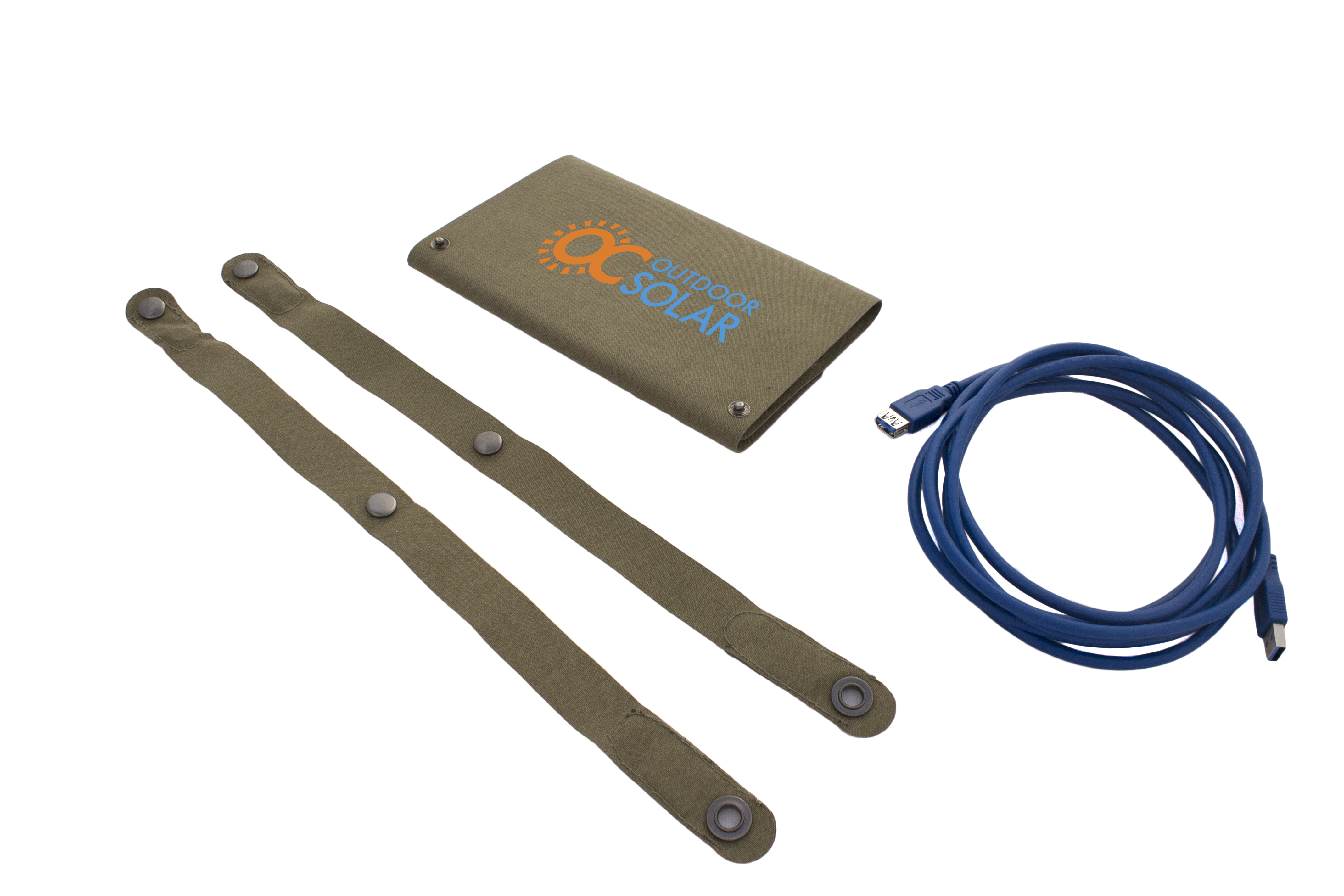 Foldable
MagniSun is foldable and portable, able to be slipped into a purse, backpack or beach bag!
Removable attaching straps
The attachment strap is removable, allowing for your adjustments according to the surface you're attaching to's needs.